First Salesman an Eyewitness to Hilton Head Island's Climb from Obscurity
"Wallace E. Butler Jr.'s love affair with Hilton Head Island began in 1956, when he drove there from Atlanta to speak to Charles E. Fraser about his plans to develop Sea Pines Plantation. As he drove along the island-s dirt road to get to his meeting with Fraser, Butler remembers seeing, "the most beautiful piece of land on the coast I had ever seen.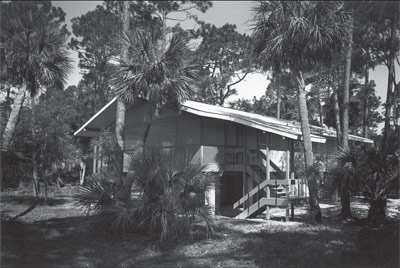 Two years later, on April 1, 1958, Butler took the trip from his home in Atlanta to Hilton Head Island again, but this time he stayed and became Sea Pines' first real estate salesman. The Savannah native served as the vice president of sales for the Sea Pines Plantation in the early days of Hilton Head Island-s development.
Butler moved into the little house on Quail Road where Fraser was living at the time. Later that year, after heavy rains flooded the house, the two men rented rooms and moved into the big house on Honey Horn Plantation until Fraser-s home on the second row of Green Heron Road was completed.
In the beginning, selling real estate on the island wasn't easy. At the time, Fraser-s ideas were revolutionary. With Sea Pines- careful redevelopment research, excellent land use planning, open space easements and deed covenants requiring architectural control over all construction in hand, Butler was charged with painting Fraser's futurist vision of a distinguished world class community to potential buyers.
Sea Pines vigorously encouraged lot buyers to hire architects to custom design homes in a contemporary residential architectural style. In fact, Hilton Head Island-s first architects are credited with pioneering a design revolution for Southeastern coastal homes. Instead of the usual homes with small windows in the Colonial, Tudor, Georgian or Spanish style, the first homes of Sea Pines Plantation were designed to let occupants look outdoors through great expanses of glass doors and windows.
Finally Butler and Sea Pines got a break. An article about Hilton Head Island and the development appeared in the Charleston News-Courier, which was then reprinted in The New York Times travel section. That's when inquires first started rolling in.
At the time, ocean-front lots on Sea Pines were selling for $5,350. Butler-s first sale was to Dr. and Mrs. Lane Reeves of Savannah. They paid $3,700 for a lot on Calibogue Cay. (Later, Butler would build his own house on the waterside of Calibogue Cay.) A price list for residential lots in Sea Pines Plantation dated Feb. 1, 1963, offers Calibogue Cay lots ranging from $5,000 to a then whopping $18,000.
More great publicity followed and the momentum continued to build. By 1964, many national publications were singing the praises of Sea Pines Plantation: The Saturday Evening Post... "Charles E. Fraser, president of the corporation that turned 5,200 acres on the south tip of Hilton Head Island into a lushly picturesque resort, pursues a rare philosophy of land management. 'I'm interested in making money,' he says, 'but I'm also interested in history, architecture and nature. When we have to make a decision about cutting down a tree, we're apt to say let's leave it alone. It looks nice.' He aims to preserve the island's natural beauty, sacrificing quick profits for lasting charm: 'I think it-s wrong to destroy a rookery to drain a road.'"
Outdoors magazine... "Off the coast of South Carolina is a giant sea island that promises to become one of the country-s finest year-round vacation and outboarding areas."
Atlanta magazine... "The development of Sea Pines Plantation to date has been a story of orderly growth, fulfilling the dream of an island that is both a community and a retreat. Its resort development, which was, in large part, forced on the company, has now matured and become a vital part of the financial operation.
Even Sports Illustrated... "Sea Pines Plantation on Hilton Head Island is a housing development, although manifestly distinct from the developments commonly seen nowadays.... At Sea Pines the ocean pounds against four miles of pearl gray, slate-smooth sand; live oaks, Sabal palms and magnolia sough soulfully in the forests; a golf course makes it way lazily over lagoons and through the woods; roads, with no place to go, go placidly; and the birds make music all day."
Wally Butler was clearly part of something great in the making. In an article in The Island Packet dated Jan. 7, 1993, Butler conveyed his highest regards to Charles Fraser, calling him, "the greatest creative and public relations mind of all resort developers. It was a thrill to be a member of his team."